Barceloneta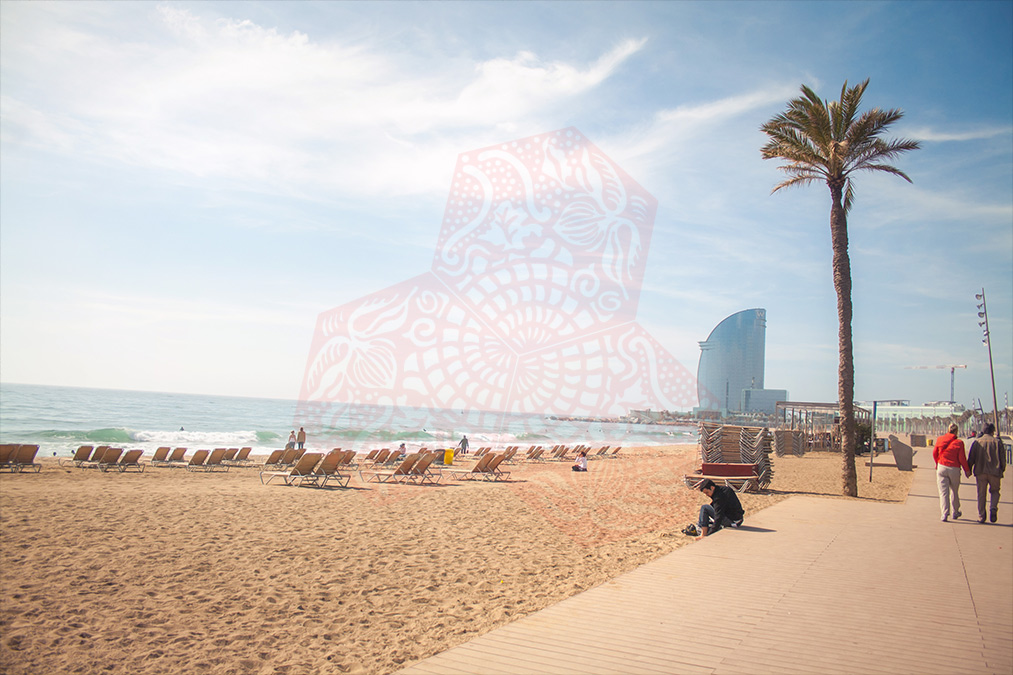 "La Barceloneta" was constructed during the 18th century for the residents of the Ribera neighborhood who had been displaced by the construction of the Ciudadela of Barcelona, and naturally fisherman were the first to settle here.
Whilst the modern day Barceloneta is a cosmopolitan tourist driven area, if you delve into the dimly lit narrow backstreets there is still much of an old village feel to the area.
La Barceloneta is mainly known for its long sandy beach (which made an appearance in Don Quixote, book 2) which is packed all summer long by tourist and locals alike. The beach is nearly a mile-long (1.6-kilometer) and was revitalized in the massive waterfront makeover for the 1992 Olympics. It is for this reason that Barcelona commonly features tops the lists of the top beach cities of the world.
Amongst the attractions on Barceloneta's beach are German artist Rebecca Horn's "Homenatge a la Barceloneta" monument, and, where the beach gives way to the Port Olimpic, Frank Gehry's modern "Peix d'Or" sculpture.[2]
There are also many restaurants along the beach front and it is no surprise that it is Barceloneta where you will find some of the best seafood on offer in Barcelona. With fantastic restaurants behind the main promenades or if you prefer a better view there are several on the sea front, but this view does come at a cost.
Accommodation wise Barceloneta is home to several 5 star hotels including the lamdmark W Hotel. We also have several luxury apartments in this area all benefitting from beautiful views.
Choosing Barceloneta as your location does mean you away from the centre of Barcelona but there are good transport links and the neighborhood is serviced by its own stop on Metro line 4 (L4) which is the yellow line.
There is alsoTorre Sant Sebastià which is the terminus of the Port Vell Aerial Tramway; opened in 1931, connecting La Barceloneta withMontjuïc across Port Vell.