General
Restaurante Narandam
Narandam restaurant is located inside Hotel Fira Congress and is situated on the main floor, open to everyone and catering to everyone: big eaters, small eaters, meat lovers, vegetable lovers… for all tastes and needs. It is a light filled space in front of a wide open terrace overlooking the Fira Gran Via.
Narandam differs from other restaurants for its delicious Mediterranean cuisine and elegant interiors, surrounded by a cozy, modern, light-filled environment. Using the freshest produce from the Mediterranean area to prepare the dishes every day. The menu is inspired by Mediterranean cuisine, with a modern and elegant twist.
Dishes such as fried eggs, cod confit with mashed chickpeas, Monkfish and prawn noodle zucchini, soy marinated tuna, dishes to give a different touch to the tasty menu. In addition to the cordial, professional and effective service there is a magnificent wine cellar.
Every three months the menu changes depending on the season and there is both conservative dishes and for those more adventurous diners, who may opt for more original and creative dishes as the chef plays with different textures and cooking day after day to surprise its customers.
Address: Calle de José Agustín Goytisolo 9-11, 08908, L'Hospitalet de Llobregat
Hours: Monday to Friday 13:00 to 15:00 and 20:30 to 23:30
Food: Mediterranean / Traditional
Avg. Price: 25€- 30€
Environment: Business
Cards: Visa, American Express, Mastercard, Servired
L'Hospitalet de Llobregat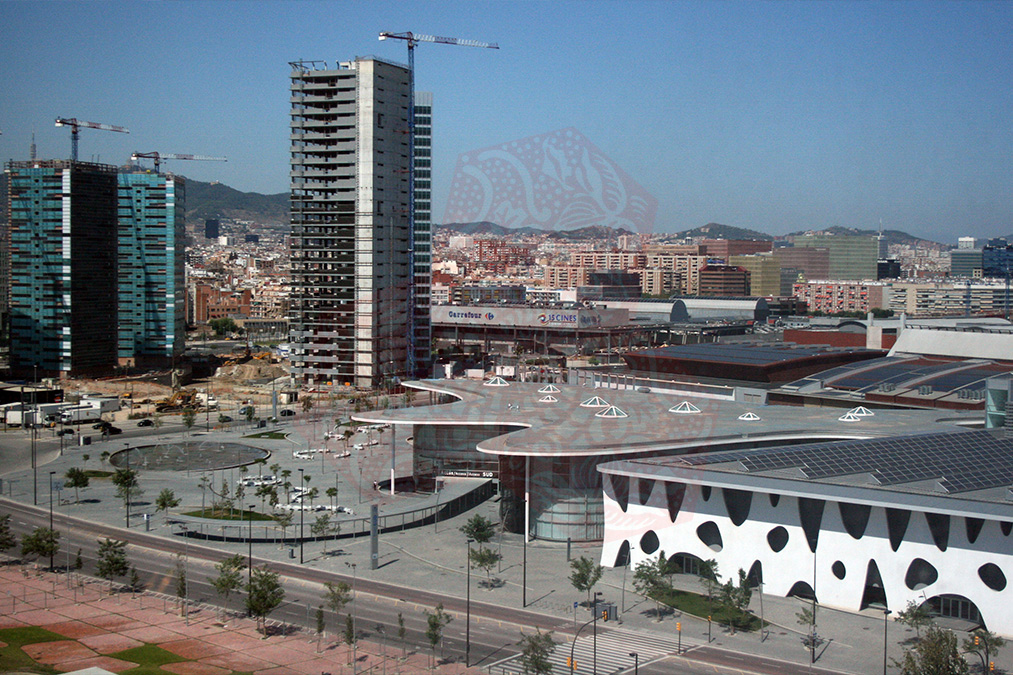 L'Hospitalet de Llobregat (in Catalan), or Hospitalet de Llobregat (in Spanish),[a] often shortened to L'Hospitalet, is a municipality to the immediate southwest of Barcelona in Catalonia, Spain.
By population, it is the second largest in Catalonia and the sixteenth in Spain. By population density, is notable for being one of the most densely populated cities in the European Union.
The first records of the settlement date to the Neolithic era with artefacts showing human habitation in the Llobregat river area. Roman artefacts have been found dating to the 2nd century BC such as a funeral decoration representing the head of Medusa now in the archaeological museum of Barcelona. However it is not until the 10th century that written references to Provençana (the city's original name) appear. The current name originates from the Catalan language and derives from a hostel next to the Church Saint Eulalia of Provençana (Santa Eulàlia de Provençana) used by pilgrims in the Middle Ages. The city retained the character of a village until the 19th century when the first textile factories were built causing a population boom. The 1960s and 1970s saw a second population boom, caused by immigration from poorer regions of Spain: however this was not matched by construction of the necessary amenities and it was only in the 1990s that public investment resulted in additional schools, leisure facilities and housing.
The Swedish painter and former anarchist, later convert to Islam, 'Abd al-Hādī 'Aqīlī, formerly known as Ivan Aguéli, died there, being killed by a train, in 1917.
The main reason people would choose to stay in this area is to attend a tradeshow or exhibition at Fira Gran Via, which was located in L'Hospitalet as part of the regeneration of the area.
Read more