Availability
We are sorry, this accommodation is not available to book at the moment
General
In the very heart of the Gothic quarter in Barcelona, this beautiful two bedroom apartment was recently refurbished. Very close to Las Ramblas and all of the central attraction of the city it a great place to spend your visit whether you are on business or pleasure.
The apartment consiste of 2 large bedrooms: the first bedroom is a double with 1 double bed and the second is a twin with 2 single beds. There is a full bathroom complete with a shower, a kitchen equipped with modern appliances, and a living room with air conditioning and heating, a TV with DVD player, a stereo, and an internet connection.
The apartment is on the 4th floor and unfortunately as is very common with flats in this part of the city there is no lift. However what BCN AT 3P GOTHIC AVINYO lacks in convenience it more than makes up for in charm and of course location.
Nearest Metro: Jaume I  (L4, Yellow Line)/ Liceu  (L3, Green Line)
Check-in time
14:00
Check-out time
11:00
Cancellation / Prepayment
In order to cancel your reservation, please contact us as soon as possible. Each apartment has a different cancellation policy.
Children and extra beds
0 to 3-year children are free of charge. We have cots available. In case you need one, you only have to let us know at the moment you make the reservation.
Pets
Pet are not allowed
Accepted credit cards
Visa, Mastercard, Maestro, American Express
Facilities
Air Conditioning
Desk
Hairdryer
Ironing Facilities
Kitchenette
Private Bathroom
TV
WiFi
Bedrooms
2
Bathrooms
1
Internet
There is free internet
Gothic Quarter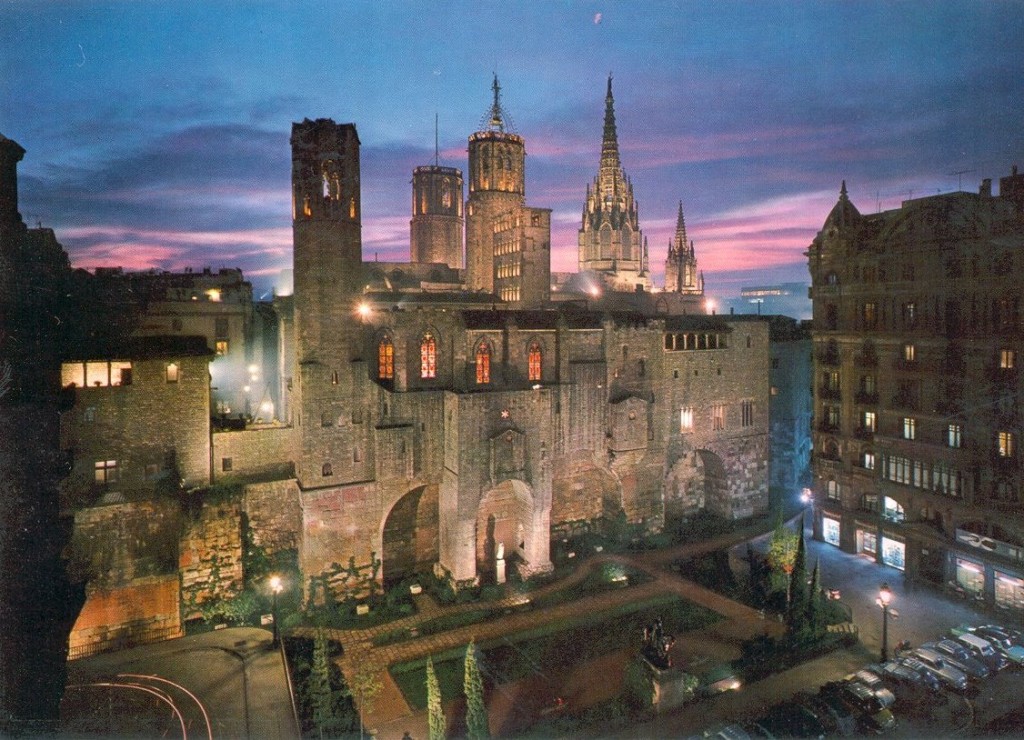 The beautiful neighbourhood known as the Gothic Quarter (Barri Gòtic) is so called because it used to be the Roman village and therefore has some remnants of its glorious past. However these days due to the constant modernization its very possible to spot an ancient building right next to one built in the late 90s. It is this mix of old and new that brings people from across the globe to visit the Gothic Quarter in Barcelona.
The narrow, winding streets create quite a labyrinth and means that it may take a while to get your bearings. We recommend you always look up and around or you may just miss some of the best bits this area has to offer. However you wont be able to miss one of the stand out attractions: the huge Cathedral which has a stunning courtyard full of plants and oddly, geese.
The Barri Gòtic has many peaceful squares (Plaças) where you can sit back and enjoy your surroundings. You will be spoilt for choice of restaurants and bars, especially around Plaça Reial which is always a hive of activity day and night. The night life in the Gothic Quarter is lively to say the least and you will always find somewhere to have a drink or, if your legs are not too tired from exploring the city, a bit of a dance. Calle Ferran, which is just to the side of Plaça Reial leading up to the imposing government buildings of Plaça Sant Jaume, is also good for bars and restaurants.
From the more commercial area of Calle Portal de L'Angel to all the little boutiques on Calle Avinyo the Gothic Quarter is a shopoholics paradise. Make sure you walk around to experience all you can, the Gothic Quarter is the perfect go to are for that afternoon stroll whilst walking off your Menu del Dia.
There are metro stops on both sides of the Gothic Quarter, there are 3 on Las Ramblas which runs up one side of the area, and on the other is Jaume 1. However you are in the centre of the city and many of Barcelona's attractions are just a walk away.
Culture & history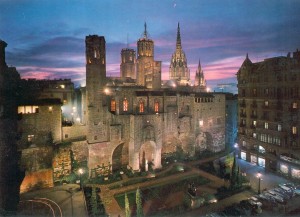 ---
Read more